Meet for drinks at the Bar, where large windows connect you to the main square and the aged timber, blackened steel, velvet and leather of the stylishly dark interior becomes an intimate backdrop for the surrounding landscape. Each handcrafted beverage is inspired by an infusion of hillside botanicals.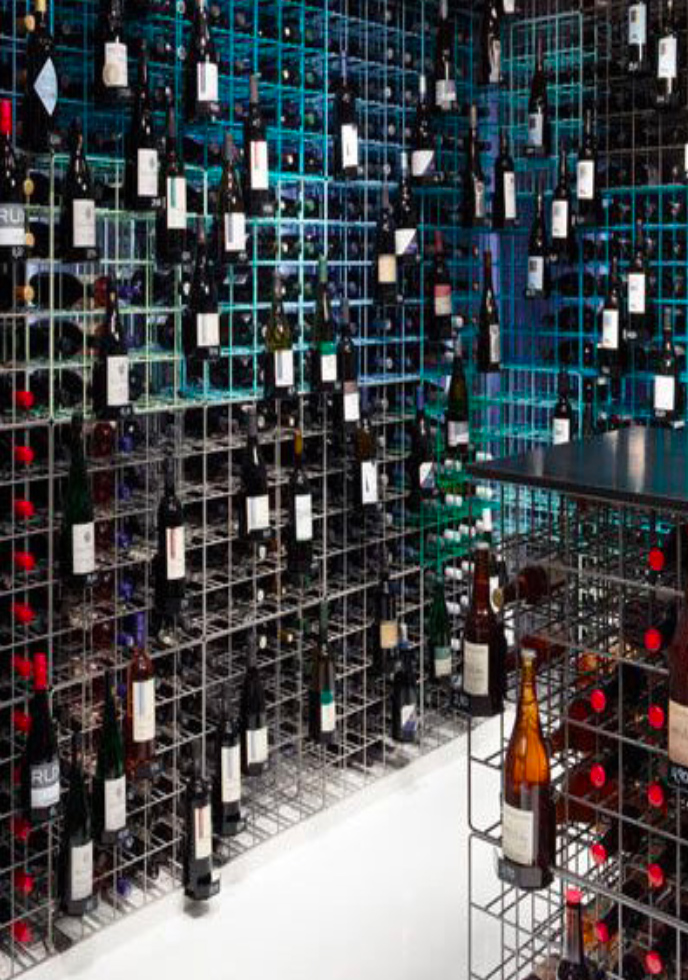 Step inside The Plateia's dedicated wine emporium, a place to peruse our extensive, handcrafted wine selection, join Minthis' sommeliers for exclusive tastings and browse the exquisite charcuterie and cheese store for accompaniments any colour or vintage.
The Grocer is a convenient spot for residents to stock up on the freshest local produce from the Minthis estate and surrounding region – honey, olive oil, fruit and vegetables -and everyday essentials.